You've seen those cute baskets of fruit folks with 1 or 2 kids put on their tables with 6 or 7 pieces of fruit in them. I'm sure you've thought about how pretty it looks and that with an army of kids eating that much fruit in one sitting that it was not practical for a large family. We've had some very large baskets but as we've grown those weren't even big enough for brood.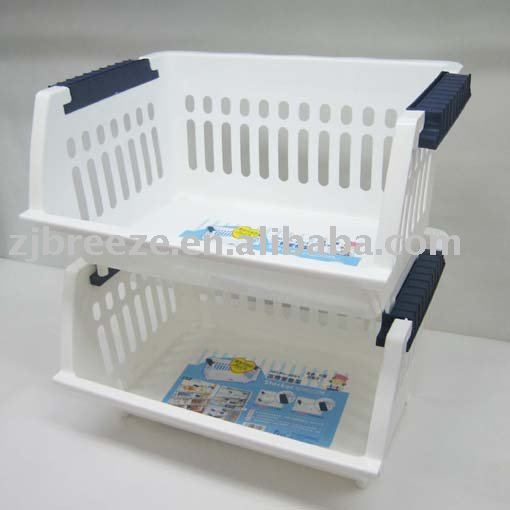 We recently found a solution to is our fruit storage issue. We took 2 of these bins (They were purchased at Wal-Mart) and stacked them on top of each other. We've been able to store our fruit. We store them under the cabinet next to the fridge. This has really worked well for our family.
Let me know if you find this little "Mom Tip" helpful!
May the Lord Bless you and your family.