"Then I will give them a heart to know Me, that I am the Lord; and they shall be My people, and I will be their God, for they shall return to Me with their whole heart." Jeremiah 24:7
So this year as we are rapidly approaching the advent season I just wanted to share what our family is doing this year. First let me start off by saying we have not been the best at celebrating the Advent season I am however very hopeful that we are turning a new corner and becoming more consistent. So this year we are doing two things that I think will be both simple and meaningful and point our hearts and minds toward the savior during the advent season. I think that the advent season is an amazing opportunity to to teach our children some truths about Jesus when their sweet hearts are more open. It's also a time for our entire family to slow down and to bath in the everlasting light of our Lord Jesus Christ, to make the season itself memorable, holy and special. When our kids look back at Christmas I'd like them to remember that Jesus is the light of the world.
"Train up a child in the way he should go, And when he is old he will not depart from it." Proverbs 22:6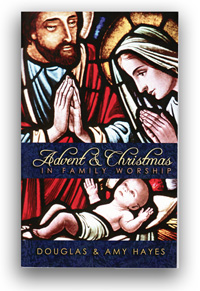 We are going to do advent wreath. We have never done an advent wreath before. So I went to Wal-Mart and we purchased the tapered candles (.75 each), candle holders ($2.50*5) , pine wreath ($2.50). I went to this
site
(This is a Catholic site, so once you print it out you'll need to read it carefully and cross out anything your faith doesn't agree with and perhaps add some stuff!

)
We also purchased Advent & Christmas from Doorposts (you can get it on your Kindle for $2.99!) . It is a Christmas Daily Devotional that also has a few activities and crafts that can also be done. You read some verses each day and then you read a small devotional. Again our goal is to joyfully keep our eyes on the Savior throughout the Christmas season.
May the Lord Bless you as you seek His face this Christmas and always!